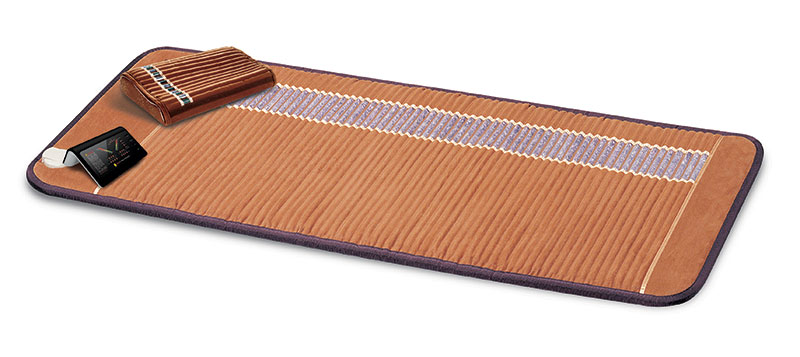 Unlike an electric blanket which uses electric coils to create heat, the Biomat® uses a combination of fabrics and amethyst stones to generate far infrared rays which is then transferred to the body as heat. The heat comes from friction generated within the body through the effects of far infrared rays. Far infrared rays warm the inside of your body and the part of your body making contact with the Biomat®. Should the temperature of any part of the Biomat® exceed the set temperature, the thermal sensors distributed throughout the Biomat® will cut off the electric current.
Pricing
Single BioTrinity session = $30
5 pack BioTrinity session = $130
10 pack BioTrinity Session = $270
To schedule a Biomat® session contact Nicole Murphy at 970-646-2022.
Benefits of far infrared rays:
reduce pain and joint stiffness
reduce inflammation
help mobilize the immune system
Relieve stress and fatigue
reduce chronic pain
improve circulation
promote deep relaxation
Other wellness services
Rossiter System: a dynamic two-person stretching workout that will quickly and effectively release adhesions from the connective tissues in the body.
Yamuna Body Rolling: a practice that combines healing, wellness, and injury prevention in a single, simple workout. Yamuna Body Rolling is a self-care technique that compliments your present workout routine.