Integrated Massage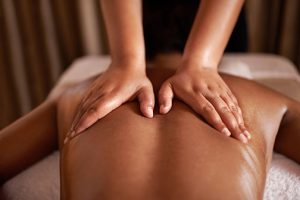 With a combination of different modalities, your session allows you to sink into a state of healing relaxation, bringing forward deep release and healing both physically and energetically.
75 minute session:  $80
To schedule a massage, call Pat Miller at 908-281-9222.
Integrated Massage with Sound Journey
Combine the release and healing of the sound vibrations with therapeutic massage to create a deep state of relaxation where your body's innate healing can come through. A body, mind & spirit integration.
90 minute session: $90
To schedule a massage, call Patt Miller at 908-281-9222.
Benefits of Massage Therapy:
reduced muscle tension
improved circulation
stimulation of the lymphatic system
reduction of stress hormones
relaxation
increased joint mobility and flexibility
improved skin tone
improved recovery of soft tissue injuries
Other wellness services
Rossiter System: a dynamic two-person stretching workout that will quickly and effectively release adhesions from the connective tissues in the body.
Yamuna Body Rolling: a practice that combines healing, wellness, and injury prevention in a single, simple workout. Yamuna Body Rolling is a self-care technique that compliments your present workout routine.