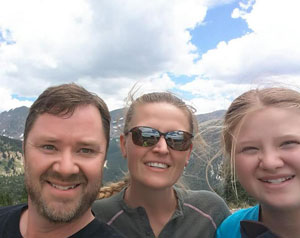 Ryan Murphy the co-owner  of Grace Yoga. He is a Level 2 Rossiter Coach.
Ryan is a hard worker who was raised by a medical physician. His very first job was as a roofer. Since then he has been in real estate, motorcycle sales and landscape maintenance.
Ryan enjoys spending time with his wife and daughter in the outdoors. He grew up in Kansas where he spent most of his time outside hunting, fishing and riding motorcycles.
Ryan decided to become a Rossiter Coach after the system cured his injuries caused by a rollover end-over-end car accident. He first tried many other methodologies but found Rossiter was the most effective and became a believer! He loves to help people as he was.