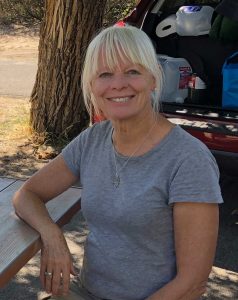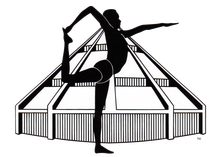 The practice of yoga has taken me down a path of understanding that has altered my life in an amazing way. The practice has led me to get in touch with not only my physical body but also my mental and spiritual self. The journey began slowly but I knew that yoga was something entirely different than the all the types of physical exercise I had practiced for most of my life.
I am married and have 3 children and during my career directed an environmental analytical laboratory that tests water, soil and crops for contaminants. I have been a runner, a white water boater and a cross country skier for most of my adult life. I was introduced to yoga when I turned 50 years old. I began studying in Fort Collins with Iyengar teacher Cathy Wright. At 53 I traveled to India for a sabbatical with my husband and by serendipity stumbled upon master Iyengar teachers. I studied at Yog-ganga Yoga Centre with Swati and Rajiv Chanchani, for two months that year and have returned time and time again over the past 14 years. The Chanchanis were the first teachers to show me the breadth and depth of yoga. Both my body and my mind began to change because of the practice and I was captivated by the subject. It was the spiritual aspects of yoga that really drew me in.
Since my first class in 1998 I have studied with many teachers in the United States as well as attended workshops with teachers other countries including India. In 2013 I traveled to Pune, India to the Iyengar Institute and studied with Guruji as well as with his granddaughter Abhijata, his son Prashantaji and his daughter Geetaji. Thereafter I began seriously preparing to become a Certified Iyengar Yoga Teacher. In the fall of 2015 I passed the Introductory I and II combined assessment which I consider one of my greatest accomplishments. What a challenge but what rewards! I currently serve as the editor of the Intermountain Iyengar Yoga Association newsletter.