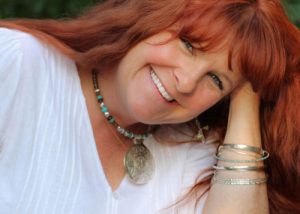 Holding sacred space as a healer or teacher is the most important aspect of my work. My path into holistic health began over 20 years ago when I decided to become an herbalist. Walking a personal journey with medicinal plants led me deeper into vibrational medicine and ultimately to Intuitive Energy Healing, aromatherapy and now yoga. I am a mother to four boys (lots of patience!), preschool teacher of 9 years, garden and sunshine lover and dabbler of many hobbies. I would be honored to hold a sacred space for you or your children whether in a class or personal session!
Certifications
Energy Medicine Yoga Certified Teacher 2020
200 hr. Hatha Yoga Certified Teacher 2020
Angelic Reiki 2019
Certified Aromatherapist 2017
Healing Touch Practitioner 2016
Certified Modern Herbalist 1999
Meghan is the owner of Language of Light Healing, to learn more click here.